No more procedures, it's time for standards
We often hear about creating work standards, but we usually associate this closely with the production process. Do they apply to the sales process? Sales are commonly seen as improvisation, while salespeople are outspoken manipulators who will say whatever the customer wants to hear. Currently, however, we are dealing with customers who are becoming more and more aware of this due to their wide access to knowledge. It is therefore necessary to introduce work standards that lead to understanding a customer and his needs, especially in the case of selling non-series products of high value, which we do not sell "off the shelf", but which are instead "tailored" to the customer.
However, before we move on to the standardization of sales, we must consider what constants there are that can be subjected to such a process. We must not confuse standards with procedures. The latter usually kill the seller's spontaneity. In turn, standards indicate the path that should be followed, give room for independence, and help you not to lose yourself as a trader. The most important areas that should be standardized are those that are directly related to the presentation of the company and product, or those related to market research. It is extremely important to rely on the experience of salespeople, as many standards will be based on their work models that lead to success.
Software and models
Other areas that can be standardized are, e.g. the automation of creating offers. Each company wants to be professional in terms of standardizing their proposals addressed to clients. Various configurators, in which we can "sew" the desired pattern, will be undoubtedly helpful for this purpose. An indispensable part of the work of each sales department, regardless of the company's profile, are CRM programs in which we can define a clear path of the sales process – the registration of opportunities, offers, the appearance of an order, and the creation of the final project.
Various types of sales models, such as SPIN, are also helpful in creating the sales standard. Learning such models through participation in trainings, repeated practice, and repetition is a great basis for forming good habits among traders. However, we could say that a conversation with another person cannot be predicted. This is true, but by practicing many scenarios that, after all, happen to us every day, we are able to prepare for various situations, and often come out of them unscathed. Thanks to the standardization of the process of contact with a customer, a trader is no longer just a seller, and instead becomes a conscious advisor who guides the customer through the entire process in the most comfortable way for him. Moreover, when the sales department employees follow the same standards, it is easier to plan their development and to show them the goals and strategy of the entire company.
Now that we know what we can standardize, what could be the problem? The most predictable of all – the resistance of traders. During changes, or attempts to create standards, there are always comments from those who will have to use them. This is understandable, and results from the fear of change. It is important, however, that when introducing a new standard, it is done on the basis of evolution, not revolution. After all, we do not want to turn everything upside down, but only to organize, optimize, and make the whole process friendly. In the case of traders, resistance may also be related to their fear of losing the autonomy of selling, and the fact that they think that there is a lack of flexibility of the new process. It is worth emphasizing, however, that standards and flexibility can exist in symbiosis. In order to minimize the risk of negative attitudes, it is important to remember that when creating standards, they should be done where the change is going to take place, and with the people it affects, as they are the experts in the field.
So what are the benefits of introducing work standards to the sales process? Probably countless, but let's focus on the most important. The main benefit is to make the traders' behavior more consistent. This directly translates into the unification of the team's knowledge and easier communication in this field. The creation of standards also allows for a significant shortening of the implementation process for each new employee. Thanks to standards, it is easy to monitor the process and find places that require improvement. The most important, however, are the benefits associated with an increasing satisfaction of customers, and their increasing awareness that they are properly looked after and are the center of attention.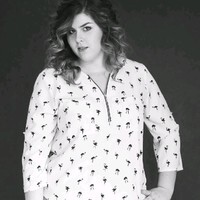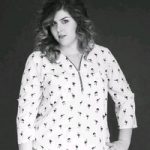 She is an expert in production processes. For over 4 years she was responsible for implementing standardized work in the automotive industry. Now she is a Sale Coordinator at GH Cranes & Components - a manufacturer of hoists, cranes, components, and other lifting elements for companies in all sectors.